Event Information 2018.5.3-5.5(Golden Week! Omiya Dai Bonsai Festival!)
Golden Week is a holiday week in Japan.
Omiya Bonsai Art Museum will have a lot of events, please come and join us!
Date:May 3rd to 5th
---
①Special Golden Week Gallery Talk
Gallery Talk by Museum Staff. *Japanese/English
Time: 11:00~/13:30~/15:00~
Venue: Collection gallery, Bonsai garden
Capacity of 20 visitors / Free
*After purchasing a ticket, gather at the Lobby Tour information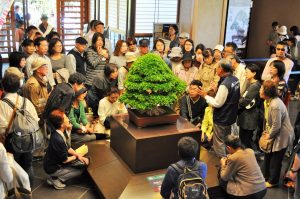 ---
②Kids Bonsai Exhibition
Bonsai Exhibition by Elementary School Students
Time: 9:00~16:30
Venue: Lecture Room
Free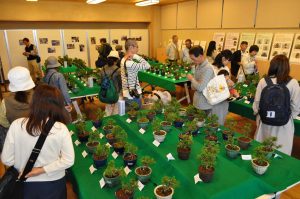 ---
③Special Bonsai Demonstration
Time: 14:00~15:30
Venue: Lecture Room
Capacity of 30 visitors / Free 
*First come, Free Entrance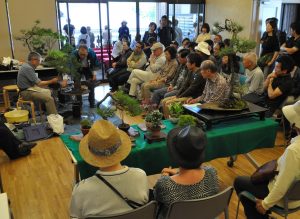 ---
④BONBI Cafe
Light meals and soft drinks are available.
Collaborated with central Bonsai-cho st. shopping mall association
Time: 10:00~14:00
Venue: Terrace