Introduction to Omiya Bonsai village
The Omiya Bonsai Village is located within a few minutes walk from our museum (Bonsai Cho, Kita Ward, Saitama City). Long ago, gardeners living in the Bunkyo ward of Tokyo took care of the gardens of feudal lords and samurai. In the Meiji period some of these gardeners began to specialize in bonsai. After the Great Kanto Earthquake of 1923, a group of bonsai gardeners immigrated to this area in search of land suitable for growing bonsai. In 1925 Omiya Bonsai Village was established as an self-governed community of bonsai gardeners. At its height, in 1930, around 30 bonsai gardens were a part of the community. Even now Omiya Bonsai Village is known for its bonsai masterpieces attracting enthusiasts not only from Japan, but from around the world.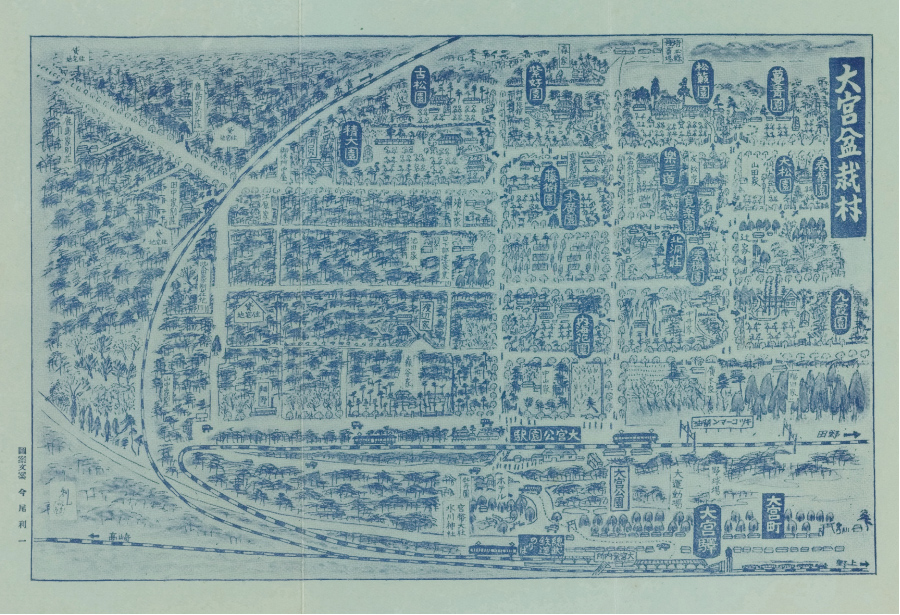 Omiya Bonsai village Leaflet
Introducing the Omiya Bonsai Village gardens
The gardens hold various kinds of bonsai, such as coniferous trees, deciduous trees and accessory plants. Different bonsai are created through the skillful work and the aesthetic sense of the bonsai master engaged in the creation of those bonsai. There are six bonsai gardens in Omiya Bonsai Village, and you can enjoy various bonsai created based on each owner's persistence to his taste.
Kyuka-en

131 Bonsai-cho, Kita-ku, Saitama City 331-0805
Tel : +81-48-663-0423
Seiko-en

268 Bonsai-cho, Kita-ku, Saitama City 331-0805
Tel : +81-48-663-3931
Toju-en

247 Bonsai-cho, Kita-ku, Saitama City 331-0805
Tel : +81-48-663-3899
Fuyo-en

96 Bonsai-cho,Kita-ku, Saitama City 331-0805
Tel : +81-48-666-2400
Mansei-en

285 Bonsai-cho, Kita-ku, Saitama City 331-0805
Tel : +81-48-663-2636
Shosetu-en

2-640 Higashi Onari-cho, Kita-ku, Saitama city 331-0814
Tel : +81-48-664-5332